Our Fall Fund Raiser will kick off with our second annual Read-A-Thon on September 25th!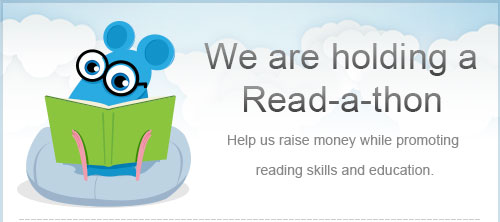 >
We will be starting on:


2017-09-25
If you did not receive your personal code please contact greengablesptaco@yahoo.com with your child's name and teacher.
Set up is as easy as 1, 2, 3!
Go to www.read-a-thon.com/readers – From your tablet, computer, or phone
Create your profile with your secure secret code provided in your September 15th Friday Folder
Start tracking your reading minutes and sessions
Stay tuned for daily raffle prizes, resources, and awards for the top readers and top fundraisers!
Tips for Getting Started:
If you have more then one child at the school:
 If you want to add minutes to your child's account from  your phone: